Why photography?
There exists a fascination in myself to capture moments. Moments that have the ability to tell their own emotional story without motion.
After more than 20 years experience in Real Estate and Media, Marketing, and Sales and Works Council, to which I am still loyal, I have now given time for my fascinations to expand. I had planned a year-long trip with my husband and children, however the Global Pandemic led me down a different path. Although one journey was lost, a new one was pursued. I have now been studying photography since October 2020.
Looking for a mentor.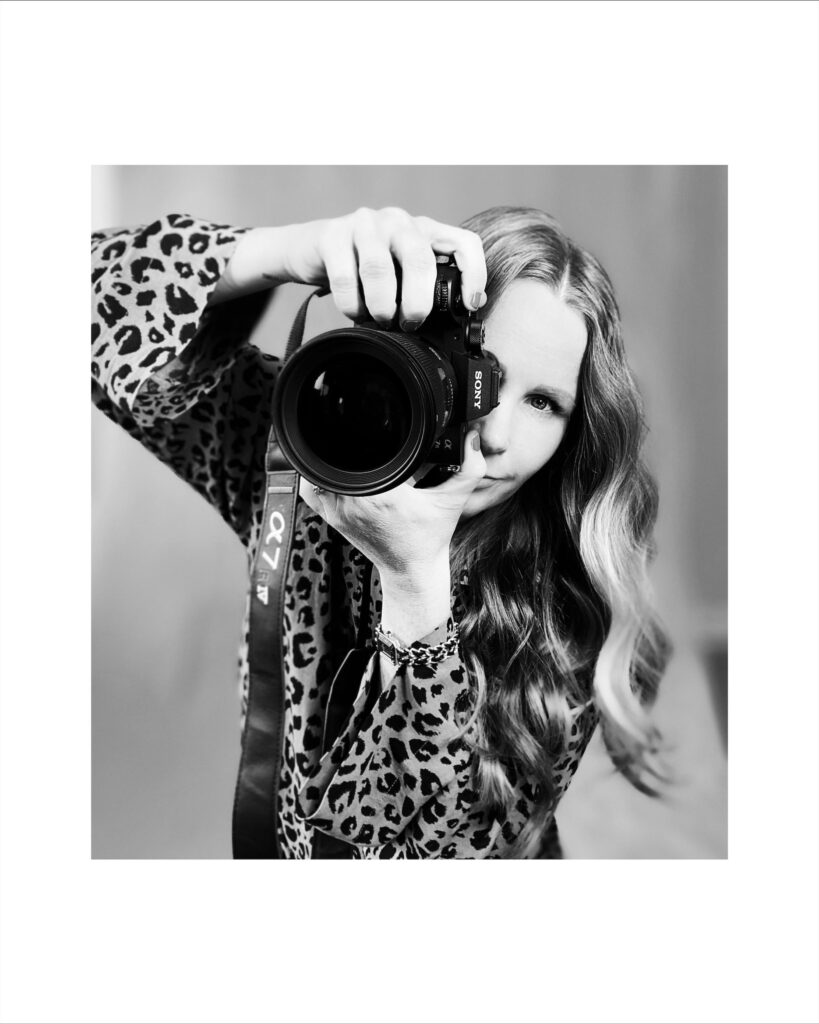 Warum Fotografie?
Es fasziniert mich, Momente einzufangen. Die sprechen und eine Geschichte erzählen. Ohne sich zu bewegen in vollkommener Stille und dennoch bewegend.
Nach über 20 Jahren in der Immobilien und Medienbranche, im Marketing, Sales und als Betriebsrätin, letzterem bin ich immer noch treu, habe ich jetzt meiner Faszination mehr Raum eingeräumt. Nicht zuletzt ist dieser Raum auch der Pandemie zu verdanken. Ich hatte mit meinem Mann und meinen Kindern eine einjährige Reise geplant. Die Reise ist verloren, ein neuer Weg ist gewonnen. Seit Oktober 2020 studiere ich Fotografie.

Mentor/in gesucht. 
Möchtest du mich engagieren?
Möchtest du Teil einer meiner Projekte werden und bist offen für die etwas andere Fotografie?
Melde dich gerne:
Jennifer Hartmann
+49 160 948 76 984
SHORT-VITA

Jennifer Hartmann was born (*1977) and raised in Cologne, Germany. Her professional career took her to Düsseldorf, Hamburg, Munich, San Francisco and most recently to Lake Tegernsee in Germany.
After more than 20 years experience in Real Estate, Marketing, Media ans Sales and at least Works Council, to which she is still loyal, she has given time for her fascination and passion to expand and started studing photography in munich.
Her first photography project "distance – proximity – movement" is in context and deals with the situation of the pandemic. That she already has issued in an exhibition during the pandemic in February 2020 in Cologne. 
NUMBERS & EXPERIENCES
| | |
| --- | --- |
| 1977 | Born and grew up in Cologne (Germany) |
| 1990 | Student exhange program to Paris (France) |
| 1995 | Development aid program in Namibia |
| 1997 | Graduation High School |
| 1998 | Internship Sales in Denia (Spain) |
| 1999 | Grauduation commercial foreign language corresponent (English, Spanish) |
| 1999 | Internship Marketing at Caprobo in Barcelona (Spain) |
| 2000 – 2004 | Marketing Manager/ Designer at HaBeGe/GAGFAH (real estate, property developer) |
| 2003 | Graduation Diploma Mutlimediaproducer |
| 2004 – 2005     | Marketing Manager at pan_b Media (StartUp Mobile-Marketing and -Content Agency) |
| 2005 – 2006      | Key Account Manager at MindMatics (Mobile-Marketing, -Content and -Messaging Agency) |
| 2005 | moved to Düsseldorf |
| 2005-2007 | Key Account Manager at mBlox/Sinch. (Mobile Messaging Agency) |
| 2007 | moved to Hamburg |
| 2007-2011         | Senior Key Account Manager at Gruner + Jahr e|MS (Special Unit Mobile Advertising, within that team we established a new media channel within the Advertisting Market in Germany) |
| 2011 | moved to munich |
| 2011 | gave birth to her Son Oskar |
| 2012 | parental leave in San Franscisco |
| 2012-2018 | Key Account Manager at Gruner + Jahr e|MS (Media ) |
| 2015 | gave birth to her daughter Olivia  |
| 2015 | moved to Tegernsee |
| 2015 | Half Marathon Tegernsee |
| 2016 | Alpine Cross |
| 2017 | Marathon Berlin |
| 2018 – today | Work Counciler at Gruner + Jahr e|MS |
| 2018 | Graduation NLP Practioner |
| 2019 | Skipper Training |
| 2020 – today | Studying Photography in Muinch |
| 2021 | First Photoexhibition "Distance, Proximity and Movement" in Cologne |